Heavy duty walkway expanded metal mesh for platforms
Views:18 Author:Lisa Publish Time: 2020-07-22 Origin:www.huijinwiremesh.com Inquire
Heavy duty walkway expanded metal mesh for platforms
The walkway expanded metal mesh is a heavy-duty expanded metal mesh with anti-skid and wear-resistant effects designed for the safety of high-altitude workers when walking. For this high-risk operation, our factory has undergone uninterrupted scientific experiments and repeated on-site inspections to the construction unit. And produced dozens of high-altitude platform pedal mesh all with anti-skid and wear-resistant effects.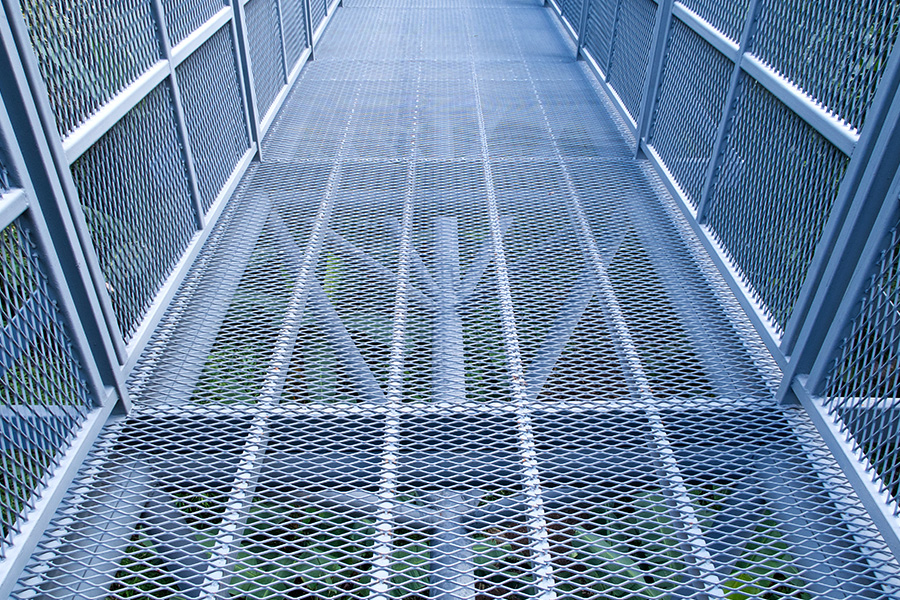 Material: Q235 low carbon steel (with high tensile strength and wear resistance)
Aperture: long pitch 60-100mm
Short pitch: 24-50mm (the mesh is more suitable for staff to walk)
Hole shape: diamond-shaped, fish-scale mesh (has a good anti-slip effect)
Thickness: 4.0mm 4.5mm 5.0mm 5.5mm 6.0mm 8.0mm (Maximum bearing force per square meter can reach 50KN.)
Surface: hot-dip galvanizing, electro-galvanizing, powder coating, fluorocarbon coating
(It has good anti-rust effect and acid and alkali resistance, and can withstand up to 50 years of wind and rain damage and ultraviolet radiation.)
Purpose: Various high-altitude working platforms or workshop working platforms, such as tower crane platforms, shipbuilding and repairing platforms, power plant platforms, oilfield working platforms, automobile manufacturing workshop working platforms, heavy machinery working platforms, and platform pedal nets in flower planting bases in recent years The use of the platform has been widely praised.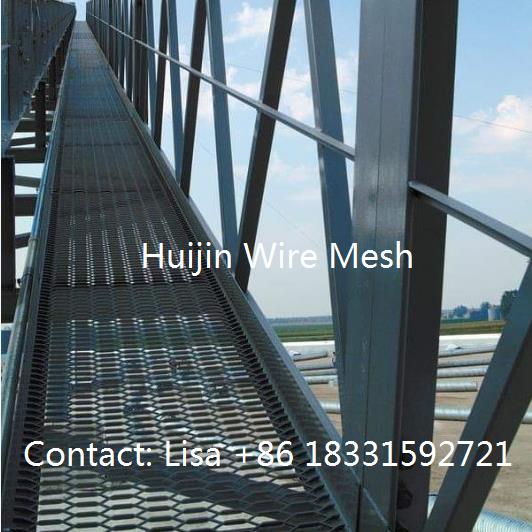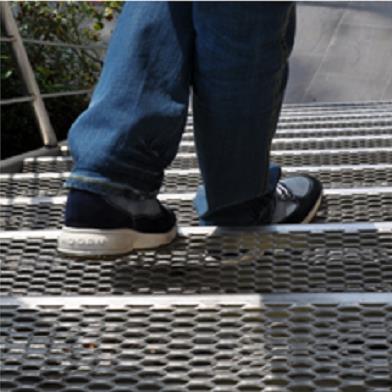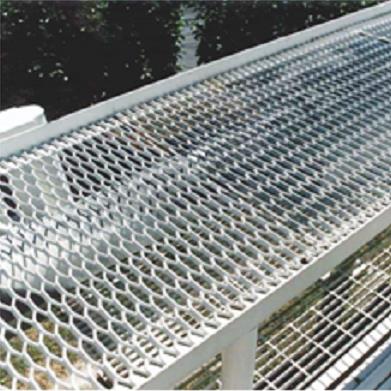 The specifications of the three commonly used walkway expanded mesh are as follows:

1. LWD: 100mm SWD: 50mm thickness: 5.0mm
2. LWD: 100mm SWD: 50mm Thickness: 8.0mm
3. LWD: 60mm SWD: 24mm thickness: 4.0mm
If you want to place the order or want to know more details, just feel free to contact us!
Whatsapp: +86 18331592721
Email: lisa@huijinwiremesh.com
Wechat: miliangzai